RALEIGH AUTO ACCIDENT CHIROPRACTOR
Call Us at (919) 571-3711
A Car Accident Consultation With One Of Our Doctors Is Always Provided At No Charge.
New Patients Are Usually Seen The Same Day.
If You Need Auto Accident Chiropractic Care, We Will Provide It.
If You Need Medical Care In Conjunction With Our Services, We Will Refer You To A Medical Specialist Experienced In Treating Auto Injuries. Medical Neurology Services Are Offered On Site.
If You Need Legal Advice, We Can Recommend A Quality Attorney Who Will Provide A Free Initial Consultation.
We Accept Auto Insurance Or Attorney Representation.
We Will File ALL Insurance Claim Forms For You. Auto Accident Injuries Are Usually Covered 100% By Insurance.
We Provide Diagnostic Testing, Physiotherapy, Diagnostic X-Ray Evaluations And Rehabilitation.
Our Doctors Will Provide Disability And Impairment Ratings As Well As Expert Testimony If Indicated.
Together, Our Team Will Make Sure That You Are Properly Treated, Your Injuries Are Allowed To Fully And Correctly Heal, And Your Legal Rights Are Protected.
3 Things You Should Know about Chiropractic
Car Accident Chiropractor FAQs
DO I HAVE TO PAY ANYTHING WHEN I SCHEDULE AN APPOINTMENT AFTER I WAS IN A CAR ACCIDENT?
NO, TYPICALLY NO PAYMENT IS EXPECTED FOR CARE UNTIL THE FINAL SETTLEMENT.
CAN I RECEIVE TREATMENT WITH MY OWN POLICY IF THE ACCIDENT WAS MY FAULT?
YES, POSSIBLY.  MANY POLICIES CONTAIN A PORTION CALLED MEDPAY, THAT MAY COVER CARE RELATED TO AUTO INJURY WHETHER YOU ARE AT FAULT  OR NOT.
DO I HAVE TO GET A CLAIM NUMBER AFTER AN ACCIDENT TO SCHEDULE AN APPOINTMENT?
NO, IT IS BEST TO GO AHEAD AND SCHEDULE AND WE CAN HELP YOU IN GETTING YOUR CLAIM NUMBER.
WHEN SHOULD I SCHEDULE AN APPOINTMENT AFTER AN ACCIDENT?
IMMEDIATELLY.  IF YOU BELIEVE YOU SUFFERED AN INJURY, THE SOONER YOU BEGIN CARE THE QUICKER YOU WILL SEE RESULTS.
CAN MY PASSENGER GET CHIROPRACTIC TREATMENT IF THE ACCIDENT WAS MY FAULT?
YES, THEY CAN AND YOUR AUTO INSURANCE POLICY MAY COVER THEIR CARE FOR THEM.
CAN MY CHILD RECEIVE CHIROPRACTIC TREATMENT?
OF COURSE, WE TREAT ALL AGES. FROM INFANTS TO ELDERLY AND CAN TAILOR THE TREATMENT BASED ON THE SPECIFIC NEEDS OF THE INDIVIDUAL.
IF I USE MY MEDPAY, WILL IT CAUSE MY INSURANCE PREMIUM TO INCREASE?
NO, UNDER VIRTUALLY ALL CIRCUMSTANCES THERE ARE STATE LAWS PROTECTING  YOU FROM PREMIUMS INCREASING DUE TO USING MEDPAY. 
DO I HAVE TO HAVE AN ATTORNEY TO RECEIVE CARE AT YOUR OFFICE?
NO, MANY PATIENTS IN OUR OFFICE DECIDE TO DEAL DIRECTLY WITH THE LIABILITY CARRIER THEMSELVES. WITH THAT SAID, IF YOU DETERMINE YOU WOULD LIKE LEGAL REPRESENTATION AND WOULD LIKE A REFERRAL TO A LAW FIRM, WE CAN HELP WITH THAT.
HOW LONG ARE THE APPOINTMENTS?
NORMALLY WE ASK TO ALLOW 1 TO 1.5 HOURS FOR THE FIRST 2 APPOINTMENTS.  SUBSEQUENT VISITS LAST 35-40 MINUTES, AND YOU CAN BE SEEN AS EARLY AS 8AM AND AS LATE AS 6PM ON MOST DAYS. 
DOES YOUR OFFICE HAVE MUCH EXPERIENCE IN CARING FOR AUTO ACCIDENT VICTIMS?
DR. OSBORNE HAS BEEN HERE IN RALEIGH SINCE 2001 AND HAS TREATED OVER 1000 AUTO ACCIDENT PATIENTS AND ACHIEVED LASTING, FAVORABLE RESULTS IN A VAST MAJORITY OF CASES. 
"GETTING BETTER IS NO ACCIDENT"
The Most Series Mistakes To Avoid After An Auto Accident
How severe, or even minor accidents, can turn into lifelong pain!..
8 Important Steps to Take If You Have Just Been Injured Or Have Been In An Automobile Accident….
1. Make sure you immediately attend to your injuries.
2. Schedule an exam with a chiropractor within 24 hours of a fall, accident, or injury. Even if you feel your injuries are minor, a consultation with one of our doctors is always done at no charge.
3. Report an accident to the police and your own insurance company. If the injury occurred on someone else's property, immediately notify the owner, landlord, or manager of the property.
4. Consult with an attorney. Make sure you understand your rights. Most attorneys will provide an initial consultation at no charge. If you are unsure of which attorney to use, we would be happy to recommend one with extensive experience in personal injury law.
5. Call a skilled chiropractor who understands the unique injuries caused by auto accidents. Osborne Chiropractic Clinic has been serving Raleigh and surrounding communities for several years. Since we never charge for a consultation with a doctor, there is no reason not to schedule an appointment after every accident or injury.
6. Do not give statements about the accident to anyone other than the police.
7. Do not miss your scheduled medical/chiropractic appointments. Doing so may create the false impression that your injuries were not serious; that you weren't making your best effort to get well; or that you made your injuries worse by failing to adhere to the recommended treatment.
8. Do not sign any documents without consulting with an attorney. Many insurance companies will quickly try to get you to sign a release from further liability by offering a small amount of money (usually a few hundred dollars). Once a release is signed, you can't go back and ask for more, even if you're still hurt, or get worse (which may happen if your injuries are left untreated).
9. Do not allow the liability insurance company to review your medical records without consulting an attorney.
The 8 Most Serious Mistakes You Can Make If You Have Just Been Injured Or Have Been In An Automobile Accident….
Mistake #1:Failing To Seek Immediate Treatment From A Specialist After An Accident. Each year, 10% of the population will be involved in an automobile accident. 20% of all accidents lead to SERIOUS and long-term injuries, yet 30% of those involved never seek treatment.
Mistake #2:Taking Pain Medications And Muscle Relaxers To Mask And Injury. Pain is your body's alarm bell telling you something is wrong. Masking pain with medication is like taking the batteries out of the smoke detector. You are turning off the alarm instead of putting out the fire.
Mistake #3:Not Treating The Cause Of Your Pain After An Accident. Drugs only mask your pain for a few hours. When they wear off, your symptoms return. In our clinics, we put 100% of our focus on reducing your pain by focusing on the cause of your pain. This approach has helped thousands of our patients to heal properly.
Mistake #4:Not Consulting With A Skilled Professional Who Specializes In Fast, Effective Pain Relief For Injuries Caused By Automobile Accidents, Work-Related Injuries, And Other Minor Trauma.

Mistake #5:Not Making A Chiropractic Visit Your Top Priority After An Accident. Chiropractic focuses on correcting the cause of your pain, not simply "covering it up."
Mistake #6:Not Knowing That Auto Insurance Usually Pays For Treatment Without Up-front Fees. Our office will work with your attorney, insurance adjuster, or private insurance company, to avoid payment of services out of your pocket.
Mistake #7:Confusing What's Most Urgent With What's Most Important. So many people focus their entire lives on what's urgent at the moment, instead of focusing on what's most important. Make sure scheduling a consultation at one of our offices carries the utmost importance.
Mistake #8:Procrastinating After An Accident.
Why procrastinate if you are in pain? Call the office most convenient for you TODAY! A consultation with the doctor is always at no charge, and we can better assess your needs after speaking with you.
Auto Accident Chiropractic Blog Articles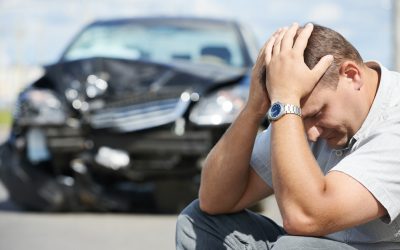 The Benefits of Chiropractic Care After a Car Accident If you live in the area around Raleigh, Durham, and Chapel Hill, then you know how bad traffic can get on Interstate 40. This can lead to a serious car accident at almost any time. If you have been hurt in an auto...
read more